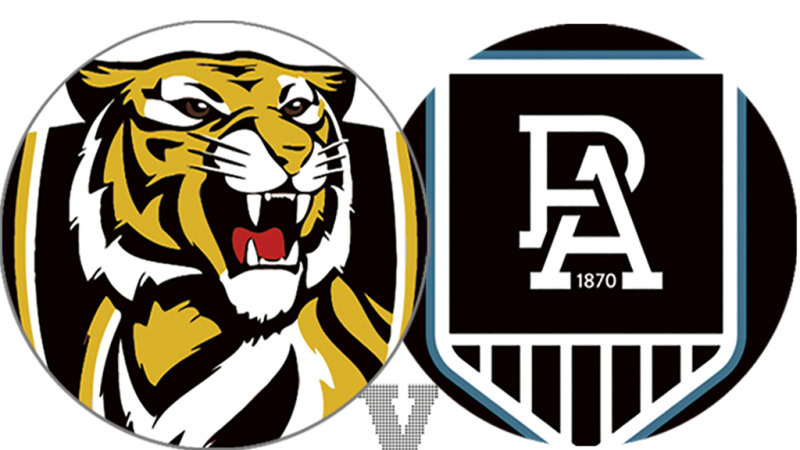 Q: A frustrating night, you worked so hard to get back into the game, but the last quarter got away from you?
A: It was a tough contest all night, both teams went blow for blow for a good period of time and Richmond were good enough at the end to finish with a couple of big blows that put us out of the game. But we took the lead and we were in… We had worked really hard to get into that position, but we couldn't hang on for long enough.
Q: After the Geelong game, before this game, you spoke about contested possession and clearances, et cetera. You were behind and then got that on your terms in the second term. Was that a step forward tonight in that regard?
A: We've been OK in contested possession, we have had losses where we haven't been great in contested possession, but history would say we have been alright more often than not, but our losses come when we lose contested possession badly. I think we have been a reasonably solid team in that space. We worked our way into it tonight, we had things go against us but worked our way back into the contest, but they got hold of us in contested possession in the last quarter. I think it still shows up not just in our game, but a critical state and everyone's games.
Q: How costly was the first quarter, when you started well with the first 2 goals, but seem to over possess the ball a bit and then turnover after turnover…
A: The turnovers killed us in the first quarter, and that probably won them the game, probably by the end of the game, we worked so hard to get back, but we gave up 5 goals from turnover in the first quarter and goals through the corridor, which is not like us. If you look at the rest of the game, we defended really strongly, but for the patch in the first quarter when they were able to put us to the sword on the scoreboard, that is what happened – turnover. That is as much are doing is anything that Richmond done. We gave the ball back in bad spot.
Q: Can you talk us through the Butters and Jonas collision, that they came back on really quickly and there was externally some surprise, what the process was?
A: What do you mean? Why did they come back on?
Q: Normally the concussion test is 20 minutes mandated.
A: If they need a concussion test, they have to, is that the question?
Q: Did they take a concussion test, or they didn't need one?
A: No… Look. I gather there would be some conversation around the collision, but people get cuts in games of football, they don't get concussion, in that circumstance. I have a doctor who has been with our footy club for 25 years, and the conversation between our doctor and our football manager during the game was, these boys have no issue with concussion. If anyone has got a challenge on that, and they feel more qualified than Mark Fisher, who is a 25-year AFL doctor, feel free, but I think you want to be really sure you are not trying to umpire or make some calls from outside the fence, when you have no knowledge. We've got a very experienced doctor who has the utmost respect in the AFL.
Q: Were you surprised, given the severity of the clash and the impact, that you got the word back that they were not concussed?
A: Not surprised, I knew Trent had to come off, he had done his calf, I trusted the people who were running that part of the organisation, it was an injury, it was a had close, both boys were split open and bleeding, I can tell you all the facts, they both got bashed up. I spoke to both boys in the room straight after the game, they were not laying down or fainting or doing anything silly, they were talking to me very clearly. 'I'm going to have a big black eye, and I'm pretty good, everything is OK.' And they are tough players too. Shouldn't forget how tough they are. Because that is a hit. For those who don't think the game is tough, it is a hit.