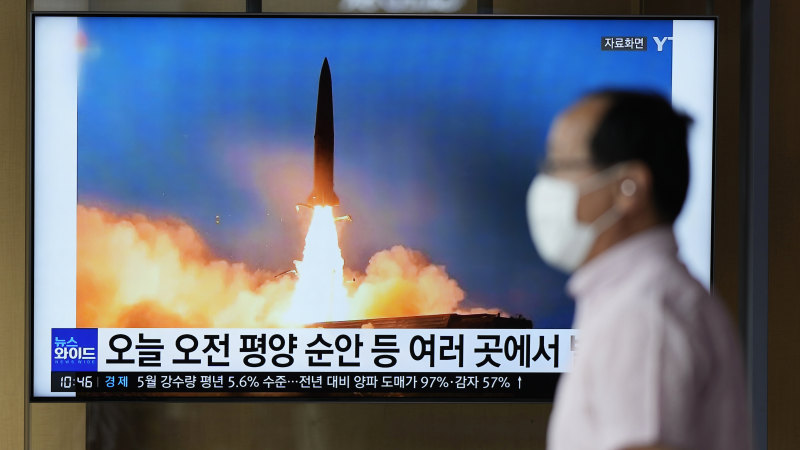 The loose wording raised concerns the rules are largely meant as a legal basis for a preemptive nuclear strike to intimidate rivals into making concessions amid long-stalled negotiations over its arsenal. Some experts say the North Korean move is also designed to strengthen the control of Kim Jong Un's leadership in the face of hardships caused by the pandemic and border closures.
During the parliament's meeting, Kim said in a speech that his country will never abandon its nuclear weapons to cope with US threats. He accused the United States of pushing to weaken the North's defences and eventually collapse his government.
Earlier this year, Kim said his nuclear weapons would never be confined to the sole mission of war deterrent and could be used preemptively if his country's national interests are threatened. North Korea later approved plans to assign new duties to front-line army units, sparking speculation it was a step towards deploying battlefield nuclear weapons along its border with South Korea.
This year, Kim has also dialled up weapons tests to a record pace by test-launching a slew of nuclear-capable ballistic missiles targeting both the US mainland and South Korea. For months, US and South Korean officials have said North Korea could carry out its first nuclear test in five years as well.
Since taking office in May, South Korea's new conservative government, led by President Yoon Suk Yeol, has said it would take a tougher stance on North Korean provocation but also offered massive support plans if the North denuclearises.
North Korea has bluntly rejected that aid-for-disarmament offer and unleashed crude insults on the Yoon government.
Seoul's use of words like "self-destruction" is unusual but it's not the first time. When South Korea was governed by another conservative leader, Park Geun-hye, from 2013-2017, her government also warned North Korea would evaporate from Earth or self-destruct with its provocations, as the North conducted a slew of missile and nuclear tests.
Loading
Liberal President Moon Jae-in, who served from 2017 until this year, championed greater reconciliation between the Koreas. He was credited for arranging now-stalled nuclear diplomacy between Pyongyang and Washington but also faced criticism that such a diplomacy only allowed Kim Jong Un to buy time to prefect weapons technology while enjoying an elevated standing on the world stage.
AP