A senior Victorian public servant embroiled in a controversy over a fundraising campaign to crew and equip a yacht to participate in the 2020 Sydney to Hobart race has resigned from his role following an internal probe into the incident.
Nick Foa resigned as the head of transport services at Victoria's Department of Transport effectively immediately. He had held the role since 2020.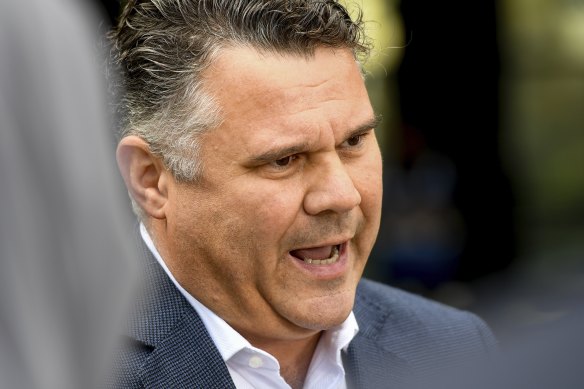 The department launched an internal investigation after reports of Foa's involvement in the online fundraiser emerged in the media. Details of the review, which concluded before his resignation, are confidential.
The online campaign was started by yacht co-owner and City of Melbourne chief executive Justin Hanney and raised a total of $35,855, which included two anonymous donations worth $4500 and $9000.
"Nick Foa and his crew from Samskara introduced me to yacht racing. Last year we purchased Protagonost [sic], a Benteau first 40 to compete in a S2H yacht race. In five years time, Nick and I plan to race in the Melbourne to Osaka race. The funds raised will be sued [sic] to support equipment, crew and costs associated with the S2H," the donations page read.
Loading
The 2020 race was cancelled due to COVID-19 concerns and there is no record of a yacht called Protagonost, but event records indicate Hanney registered to take part in the 2021 race as the co-owner of the similarly named Protagonist. The 12-metre yacht is registered to Foa.
The fundraiser led to questions about whether the men, who are bound by strict government codes of conduct that require the declaration of significant gifts, should have disclosed the donations to their respective employers.
Department of Transport employees need to immediately register all gifts, benefits, and hospitality offers valued at $50 or more.